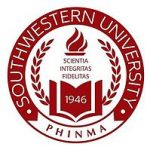 SOUTHWESTERN UNIVERSITY- PHINMA
Founded in 1946, SWU is recognized in the region as a leader in medicine and allied health programs. Now named Southwestern University PHINMA under PHINMA Education since April 2015, the university aims to enable students to become the best that they can be by providing practice-focused, relevant, hands-on learning and creating an empowering and vibrant student life and community. It builds on its expertise and extends these to new and other programs. SWU PHINMA is undergoing major improvements not only in academics, but also in infrastructure to improve the quality of student life. Located in Cebu, Philippines, SWU PHINMA broke ground in October 2016 on its plan of a university town, with the university as the focal point in the neighborhood; includes its training hospital, the SWU Medical Center, a five-storey condominium, vital service centers, and commercial spaces. The SWU PHINMA campus is a unique community setting, which is ideal for a vibrant student experience.
SWU PHINMA is part of PHINMA Education, the education arm of PHINMA Corporation with business interests in energy. hospitality, real estate, steel products and strategic consulting. It aims to serve the nation by providing accessible and high quality private school education to Filipinos nationwide. PHINMA Education owns and operates a network of six schools in the country. In 2016, it expanded to Myanmar through the establishment of PHINMA Training Center in Yangon.
Crowned as the Queen City of the South, Cebu is the oldest and fifth most populated city in the Philippines. It was the first Spanish settlement, founded in 1565, and was the first capital of the country, retaining landmarks from its colonial past until today.
As Cebu continues to become more and more urbanized, its popularity has continued to boost. To thousands of people, it has served as the perfect mix of city life's comforts and provincial life's simplicity and beauty.
The city landed 8th place in the 2018 Top 10 safest cities in Southeast Asia, with maximum deployment of police personnel in public spaces and tourist spots, making it a livable and secured haven for locals and tourists.
It is a center of commerce, trade and education, with 11 large universities and international schools, to include Southwestern University PHINMA.
Cebu is a world class international destination with direct flights to China, Singapore, Hong Kong, Malaysia, Japan, Taiwan, Thailand and South Korea. Arrival is at the Mactan-Cebu International Airport almost daily, serviced by the Cathay Pacific, Silk Air, Korean Air, Asiana Airlines and Qatar Airways.